Shame, Honour and Gender: Tamil women in Devakottai Refugee camp (15 February 2023, 2 pm-3 pm UK time)
Registration: Link to the Registration
Chair: Dr Amanda Chisholm, Senior Lecturer in Security Studies / Researcher in Gender and Security at King's College London
Speaker: Sudha Rawat, Doctoral Candidate at Centre for International Politics, Organisation, and Disarmament (CIPOD), Jawaharlal Nehru University, New Delhi, India
Discussant: Dr S. Irudaya Rajan, former Professor at the Centre for Development Studies (CDS), Kerala and current chair of the KNOMAD (The Global Knowledge Partnership on Migration and Development)
Sudha Rawat explores the gendered experiences of Tamil women, focussing on the implication of socio-cultural norms related to notions of shame and honour.
She shares the personal stories of Sri Lankan Tamil women, who are living as refugee persons in Devakottai camp in the district of Sivaganga in the state of Tamil Nadu, India.
In the camp a clear gender division exists, as certain expectations and pressures are placed upon women to conform based on social norms and code of conduct. Women are generally subjected to very strict shame-honour norms and scrutiny, and any 'deviation' to it attracts social, cultural and moral consequences. These cultural notions are often reinforced with greater emphasis, especially on young girls who attain puberty. Regulating their sexuality, mobility and gendered relationship to safeguard their 'purity' is extremely common among the Tamil families here.
As women's bodies, ideologically, heralded as repositories of honour and status of their families, male members of the camp enforce patriarchal surveillance on women's behaviour, which is reinforced by systematic and often quite sever control of women's social and especially sexual behavior including their mobility and access to certain space. These strict rules constrict women's behaviour and make them perform according to the demands and wishes of the family and community members.
About the speaker
Sudha Rawat is Doctoral candidate at Centre for International Politics, Organisation, and Disarmament (CIPOD), Jawaharlal Nehru University, New Delhi, India.
Sudha's identify herself as feminist geography and her research interests include gender and geography, gender based violence, wartime violence, research methodology and geopolitics.
Currently, she is working on her doctoral thesis titled 'Honour, Shame and Body as a Site of conflict: Tamil Women in the Sri Lankan Civil War'. She has published two papers titled 'Geopolitical inquiry into Climate and Resources: Why Syria undergoes Syrian War And 'Politics of Language and Education: An Evaluation of Tamil Separatism in the Sri Lankan civil war'.

This event is part of the Feminist Theory and Gender Studies (FTGS) Global Voices Seminar Series.
At this event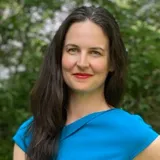 Senior Lecturer in Security Studies / Researcher in Gender and Security